I have been in and around sales for most of my career, in one form or another, so it is no stranger to me. What I have always found fascinating is why one thing sells more than something else. My sister, who has made her career in television sales, and I are always discussing why something sold over another item, even when it comes to doing a direct sales party, like Tastefully Simple or Pampered Chef. What sold the most and were we surprised by what people bought, are always discussions after every party. Then comes my obsession with pottery. Deborah, my sister, was the first person to tell me I had to sell what I was making. Now I'd like to think that it was because she thought it was fabulous, and I'm sure that is true, but she is also religious about not having clutter around and these heads were starting to stack up and overtake my living room. So, off on the sales adventure we go and this time we get to try and figure out what pieces of my pottery will sell over other pieces. 
In case you had not figured it out, I am partial to making planters that have a person (usually) and a base that matches to catch the water. Unfortunately though, I am like that dog the sees a squirrel and I get distracted by other ideas, so my line is not only planter heads but bird vases, people vases, bee plates and other assorted things that have caught my creative fancy. Some of these pieces are just ways to test a new surface decoration technique and others are just things that interest me. As an example, I love pattern so a lot of my first work incorporates doilies, like you would see at your grandma's house. Once of my very first pieces I sold was the plate below and it is still one of my favorites.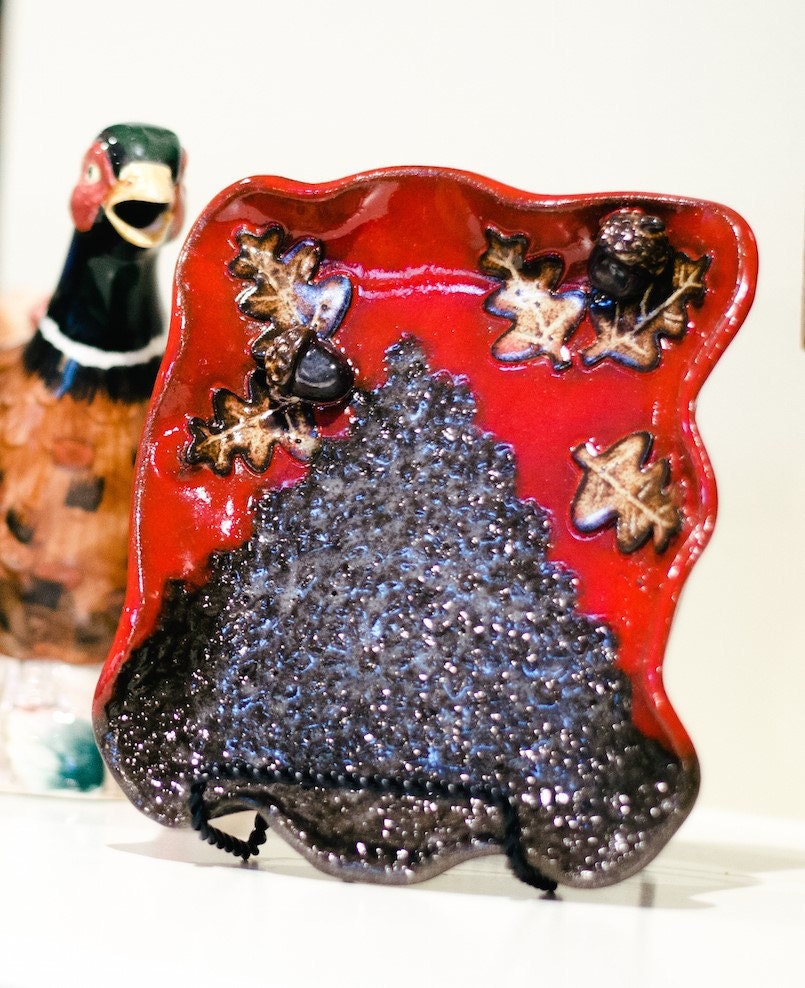 I also still take classes and during those I work on what the instructor wants us to learn, which leads to all kinds of other new ideas and ways to incorporate what I am learning into my original pieces. I am especially interested in surface decoration so you'll see some changes in my work as time moves forward. My Tulip man was the first planter head I ever made and when I compare him with what I make now, just a year later, it is like night and day. And that leads me to my first thought on what sells when it pertains to my pottery.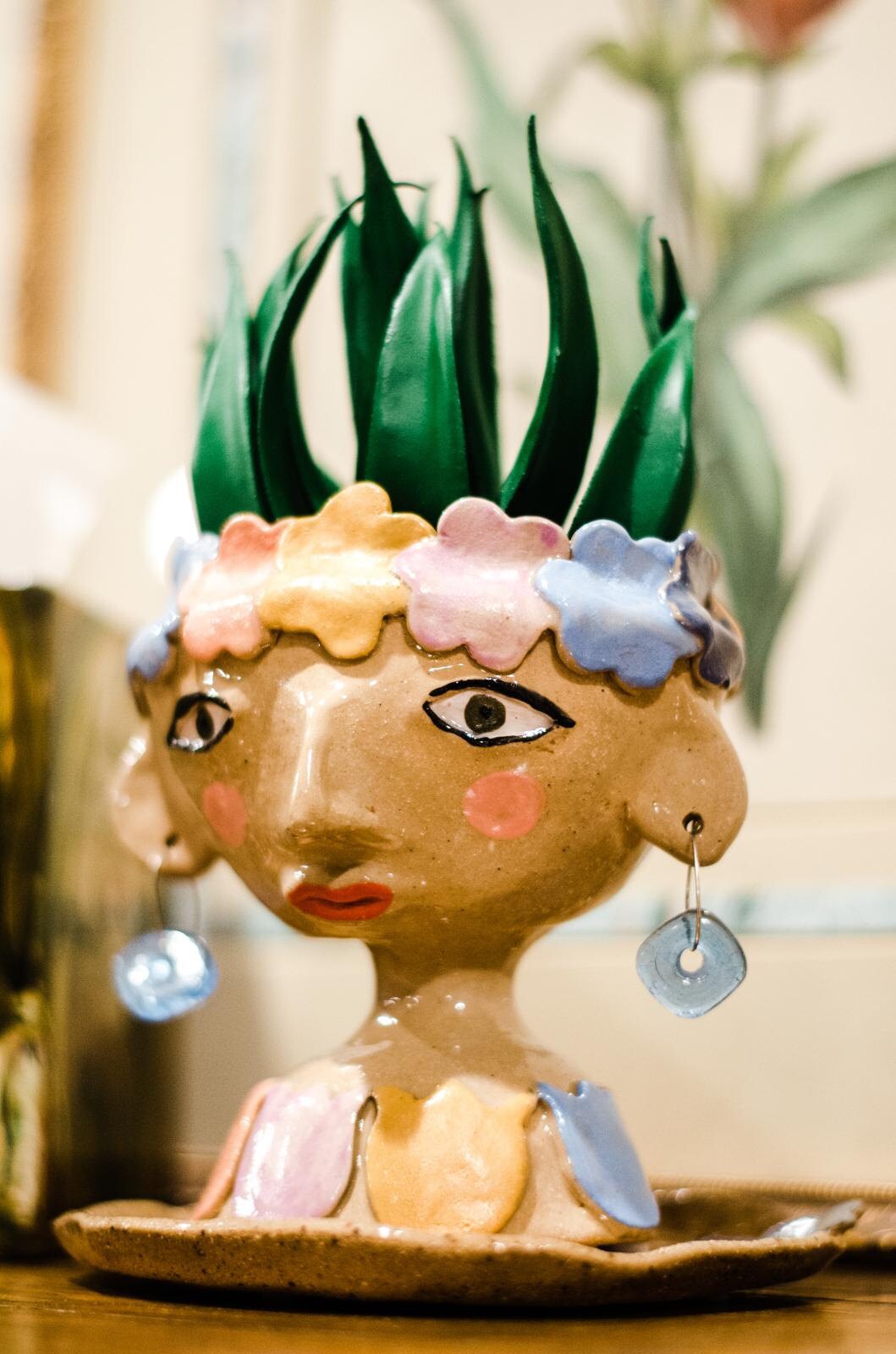 One of the first pieces I sold was actually to a co-worker for his father in law. I'm not sure he was concerned with what the head actually was but he liked the idea of giving him something he could put in his dental office and that served a puurpose. I kindly gave him a plant to put in his Noah's Ark Planter Head and he told me recently that his father in law killed the plant within weeks, but the planter still survives.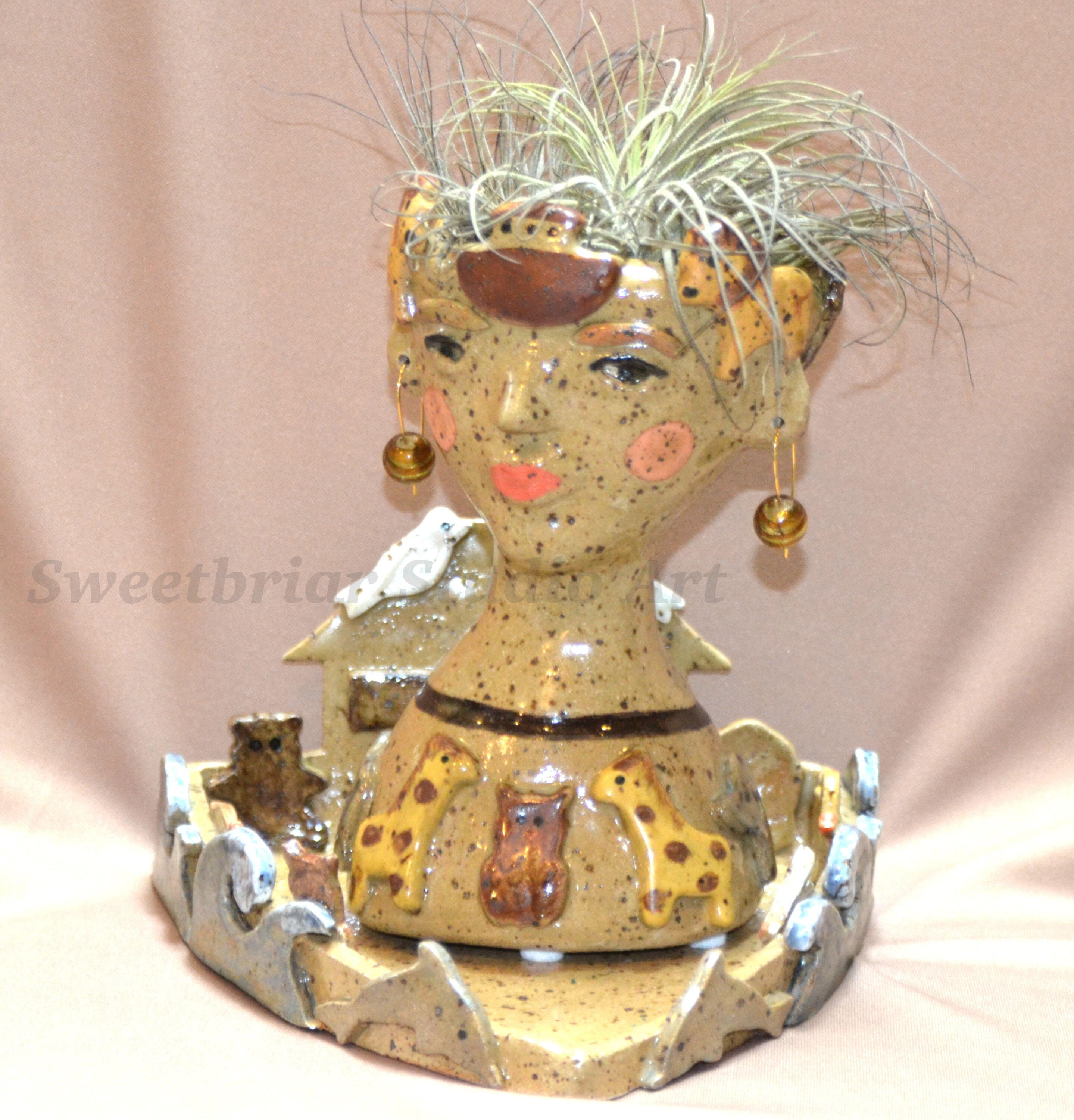 When I set up my Etsy site, I wanted to have a variety of items available at the beginning so I probably put up 20 or so pieces. Some large, some small, but mainly planter heads. I debated on putting up Mr. Tulip but he had a quirkiness that I loved so why not? I had some other more detailed pieces like Captain Edward, the pirate, that were much more elaborate but I priced them according to how much time it took me to complete and the difficulty of the sculpture. The tulip piece sold quickly but the pirate is still up for sale. The prices were very different but the person that bought it said it would appeal to her mother so she was attracted to the style and not just the price.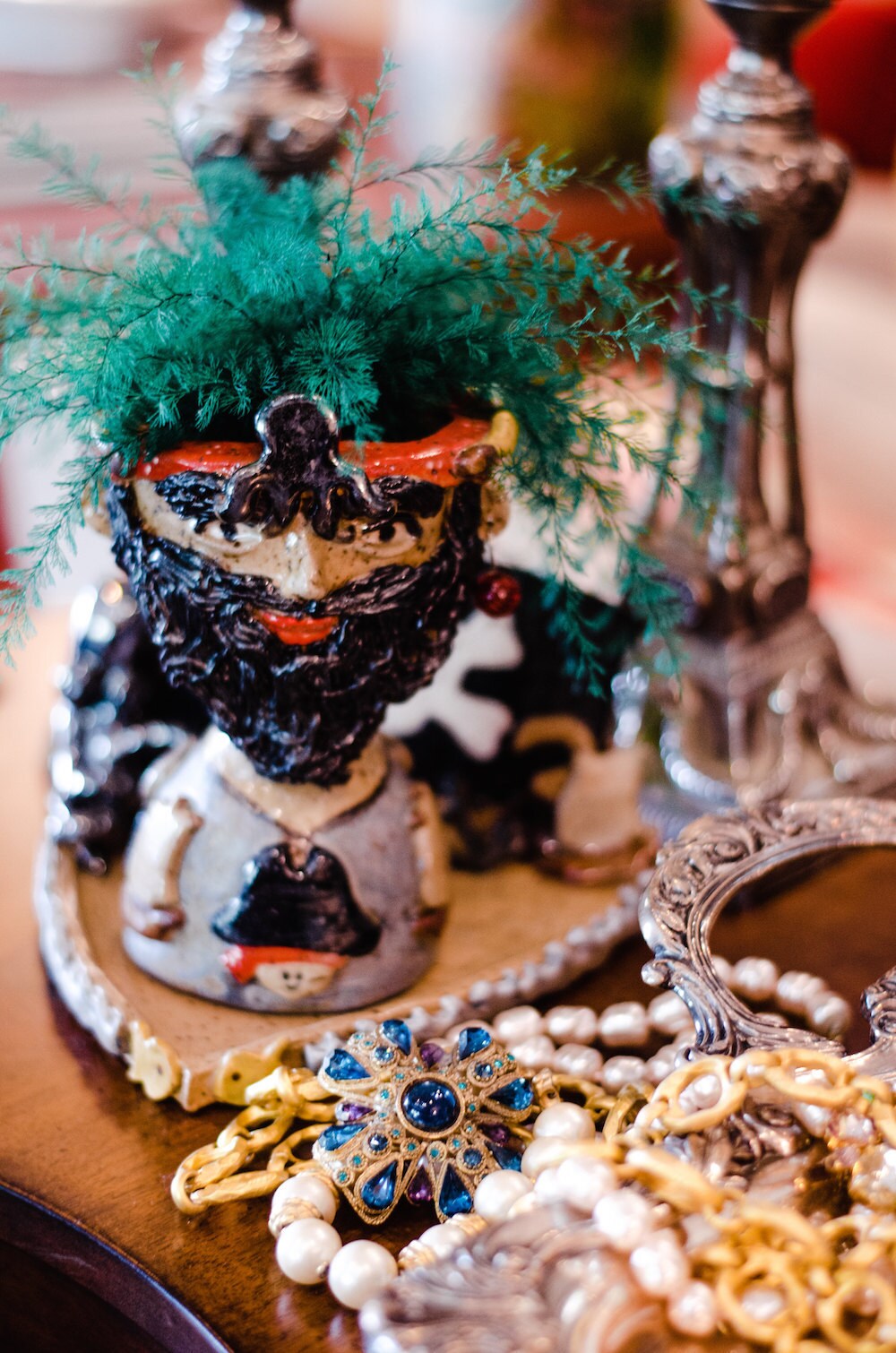 So what have I learned in my less than a year of selling so far? Price does obviously matter, but I have really learned that the old adage, one man's trash is another man's treasure, really holds true. I am picky and if something does not come out to perfection in my mind then I want to toss it. Cooler heads prevail and sometimes unwillingly, I put them up for sale and surprisingly, those are the items that end up selling quickly. I find that puzzling I have to admit, but what appeals to one person, might be something I am not happy with so I am trying to be less judgmental of my own work. 
I sold a sheep platter pretty quickly and received lots of requests for more sheep items. Who knew so many people loved sheep? At my first big craft show I sold a lady pirate planter head. I had made a matching egg cup but that sold to a woman as a gift for her friend earlier that day. It seems the recipient and her family all talk like pirates at their Friday family dinner night so she thought it made the perfect present. I'm not sure I can use that sale as a reason to make more pirates. 
I watched a show on Easter Island one day while I was sculpting and ended up making what I call my Easter Island style people vases. One of my classmates said they creeped her out, but I have made three so far and all three sold quickly. I'll keep on making them because I like them and so it seems do other people!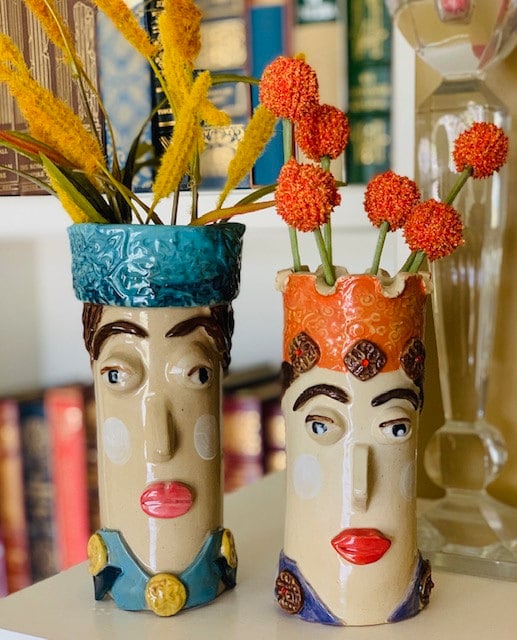 I make whimsical items that I think are quite unique. My objective is to make someone smile or laugh when they see my work and my sales are keeping me in pottery classes, which makes me smile. I do this on the side so at this point, I am doing this to learn and grow. I enjoy talking with my sister about new items and what has worked and what I should do next. Do I consider what has sold previously when I start my next piece? Sometimes I do, but mostly I just make what captures my fancy.